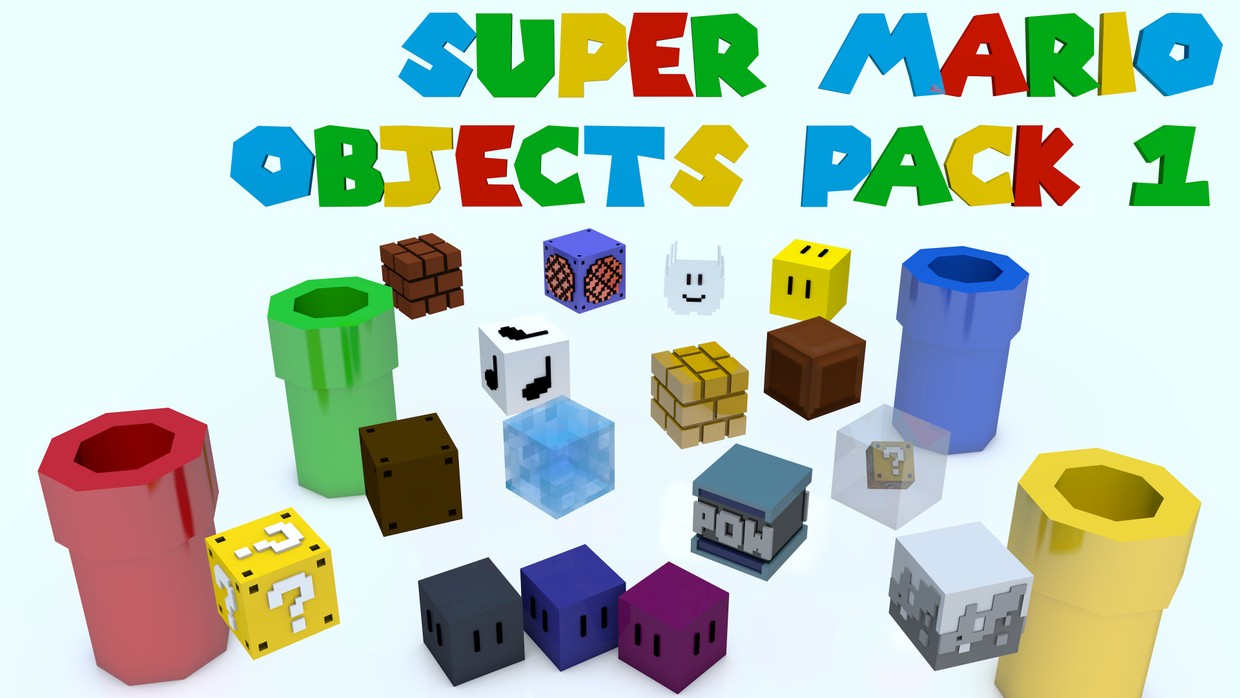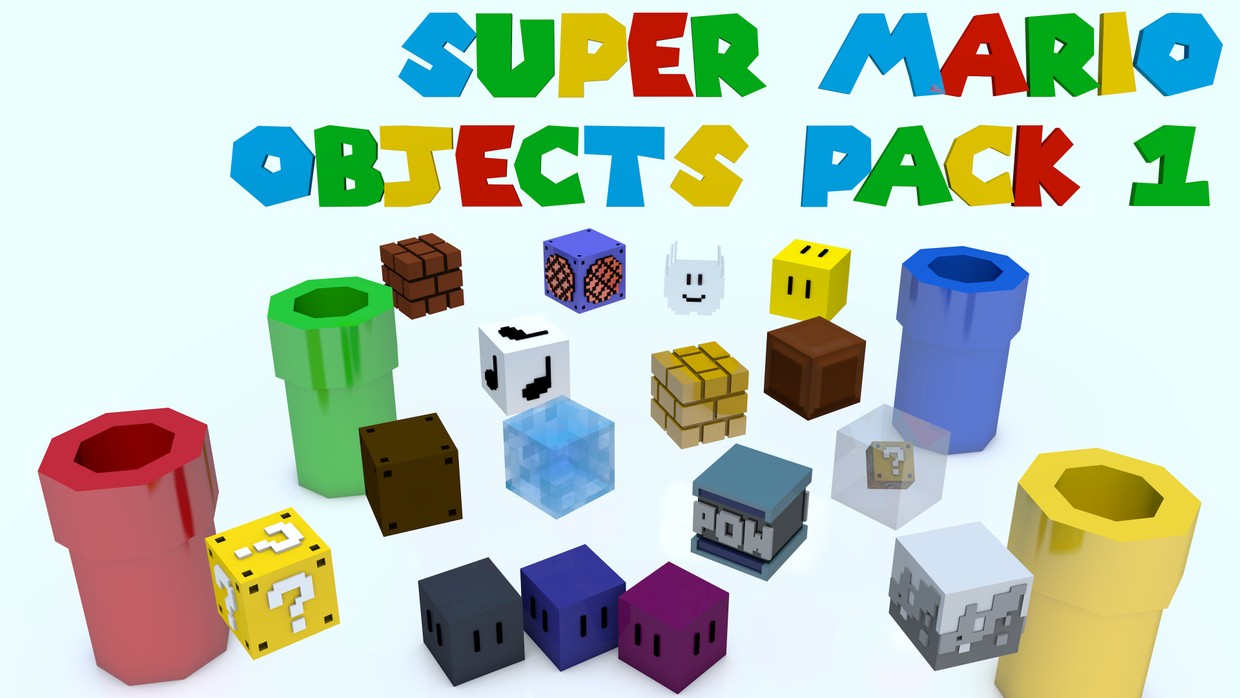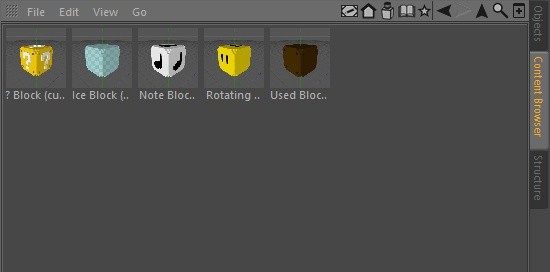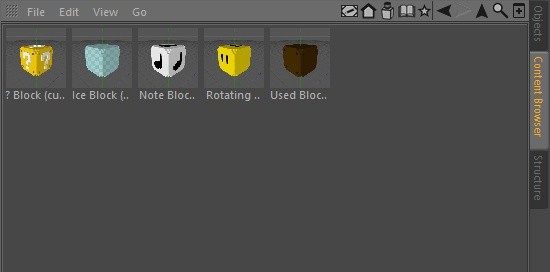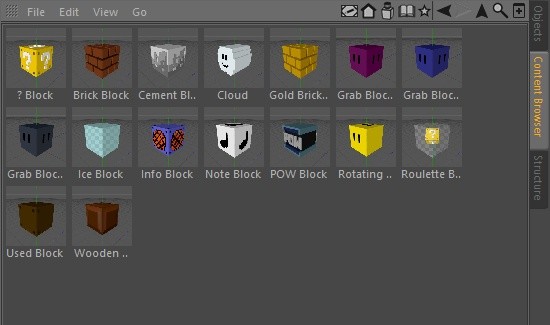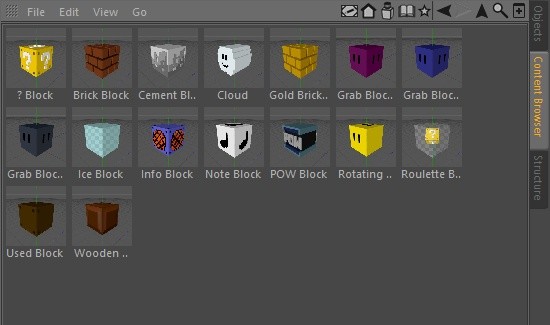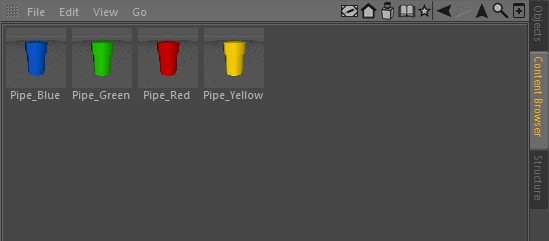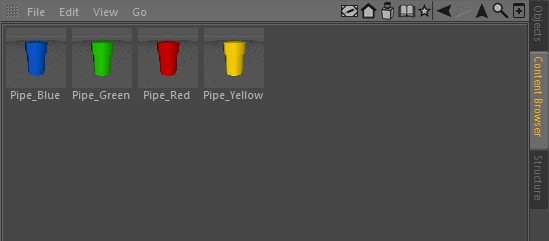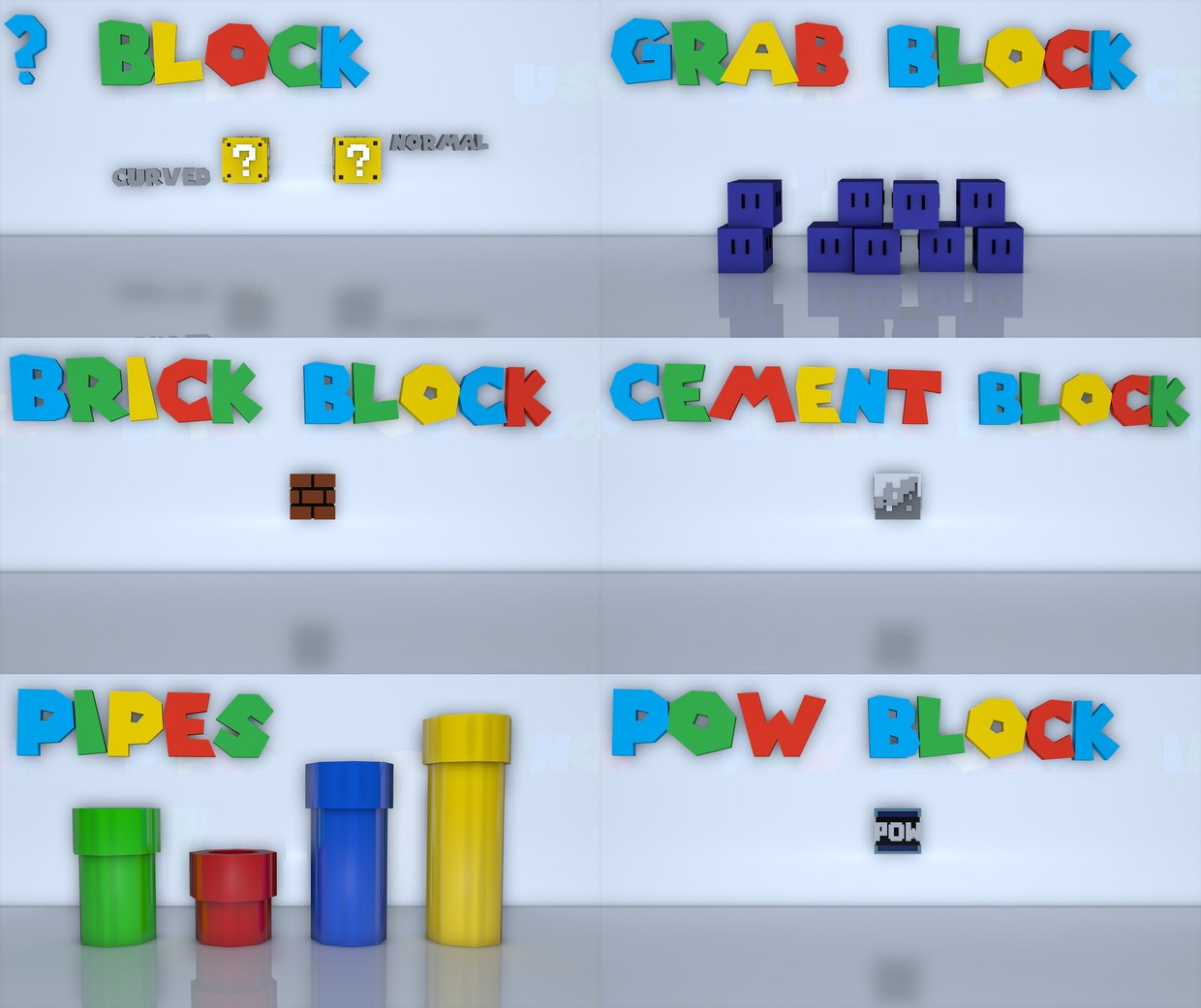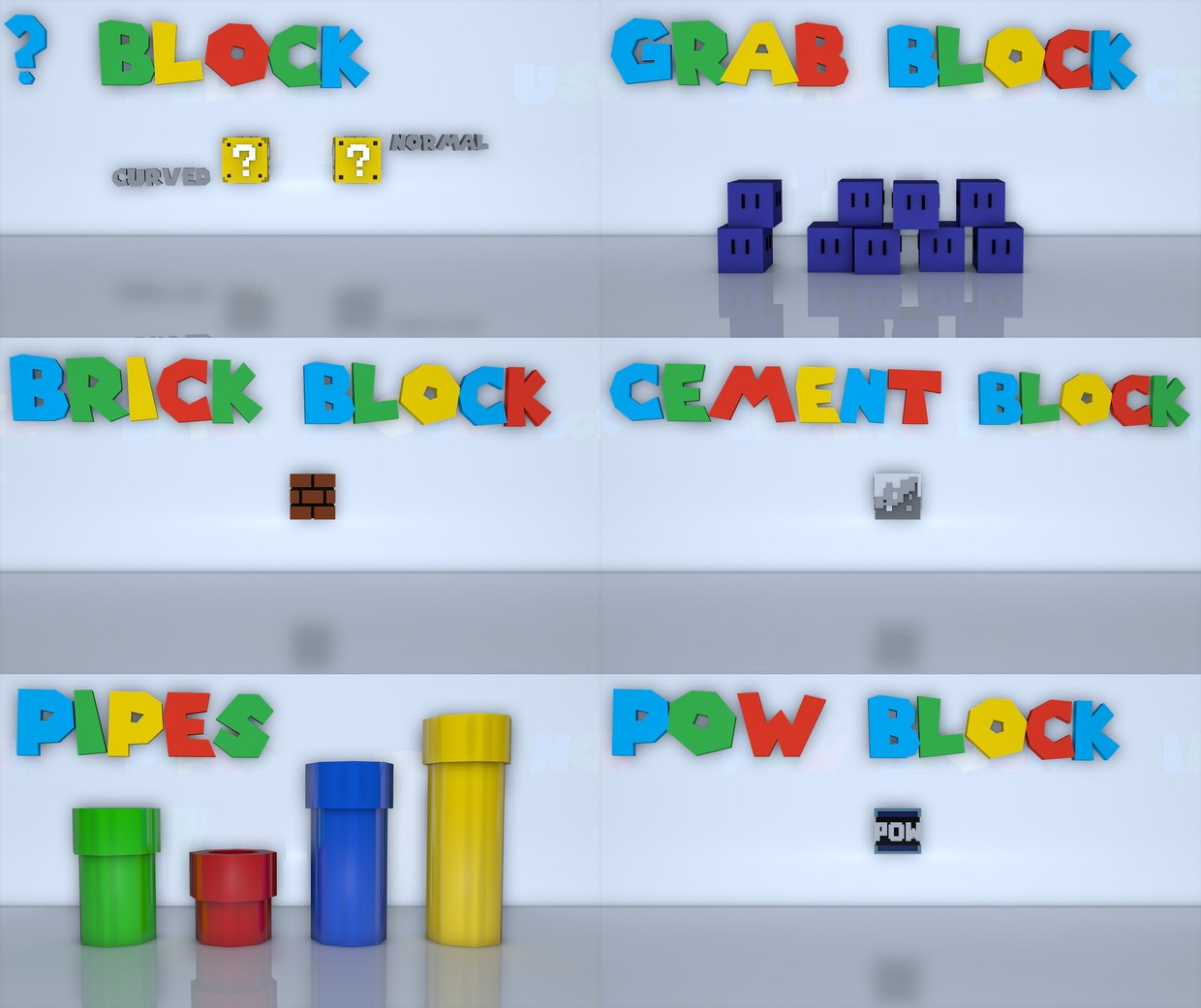 Super Mario Objects Pack #1
This is one of the Super Mario Minecraft C4D packs I'll be uploading. The next pack will be an 'Item Pack' which will include small items to go in the roulette block; as well all the normal size items that Mario can pick up such as a coin or mushroom.
Any texture problems? Try creating a copy of the texture and apply that new one. If that doesn't work, contact me: @MasterBluspark (Twitter).
Software Needed:
Cinema 4D
•
File Types:
.lib4d, .txt
•
Size:
885KB
2 Downloads